HOW TO FIND US...

LOCAL HOTELS LESS THAN A MILE AWAY!
The Bentley Hotel (Lincoln)
www.bentleyhotellincoln.co.uk

Travelodge (Thorpe on the Hill)
​www.travelodge.co.uk/hotels/148/Lincoln-Thorpe-on-the-Hill-hotel
FROM QUALITY YOUNGSTERS TO TOP LEVEL HORSES.
If you have a horse that you are looking to sell?
Or looking for your next super star?
We have a wide range of contacts and sell horses all over the world.
​Please contact us for further information.
Daniel : 07515 388178
Becky : 07802 571792
---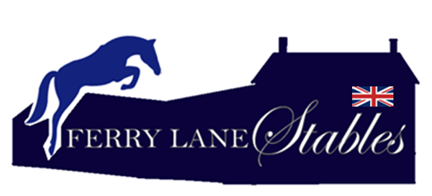 3 Year old Young Stock - For Sale

We have a range of quality young horses for sale,
Please contact us for further information.
RINGO R - SOLD TO PUPIL (JAI SNELLING)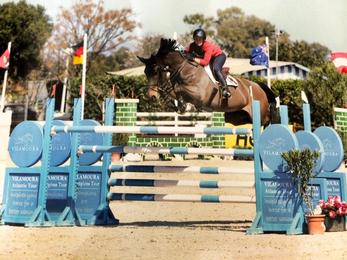 We would like to wish our long term horse Ringo R the best of luck with his new rider Jai Snelling. 9 Year old by Tolan R who has had a successful results in the young horses classes with us throughout and also qualifying for the Newcomers and Foxhunter Finals at Horse of the year Show 2015.
Jai has been based with us at our yard for the last 3 months with his string of 4 horses who last year came off ponies & is aiming at juniors classes in the future.
We look forward to seeing there progress together over the next couple of months,
​a very exciting partnership!
---
OBOS FIRST PRIORY
---
HERBIE - SOLD TO AMERICA
5 Year old Gelding by Arko.
​Herbie has everything in which you look for in a show jumper, scoopy and a good brain.
​Very easy and level striding. Currently jumping 1.05m Classes, ready to go!
​Lovely horses with lots of ability to go on in the future.
Would also suit an amateur rider.

---
LAWRENCE C - SOLD TO CANADA
6 Year Old Gelding by Clarence C
Lawrence C has had consistent results through out in 4 & 5 Year old Years.
​Including Competing in Vilamoura 2*(Portugal) show last year being regular placed through out the 4 week tour.
​Currently jumping Newcomer & Foxhunter classes (1.10m - 1.20m).
​Talented horse ready to further his career in the sport.
---
ARK DE TRIOMPHE C.S - SOLD
6 Year Old Stallion by Arko.
​Currently jumping Newcomers (1.10m - 1.20m classes).
​Placed and clear every time out very consistent and has done everything asked of him so far.
​Easy to ride with a level canter.
​Bright future ahead of him & super breeding lines.
---
HANG OVER - SOLD TO DUBAI
5 Year Old Mare
(Dutch Design X Contender)
​Beautiful 16'2 mare currently jumping around a course of jumps and has been to a couple of shows, showing lots of potential ready to go and further her career.
​Easy scope and loves the job.
Please contact us for more information
---
MONSOON MONDAY - SOLD
---
FLAMENCO P, HOLLY & SFS LEGACY - SOLD TO PROFESSIONAL EVENTER
Flamenco P our home bred 5 year old & Holly 4 year old have left us at Moseley Equestrian to join Dani Evan's Eventing yard in Bristol. SFS Legacy was sold from us back in May, an already proven eventer who have competed up to Novice level, which we had in for training.
Dani who is a very talented young rider who has rode for Team GBR on a number of occasions including Young Rider European Championships & Senior Nations Cups. We are so pleased the horses are going to her to forward the careers and we look forward to keeping up with there progress as they make the change into a new venture into British Eventing.


---
DAMMAN O.L - SOLD
---
ELJERO - SOLD TO AMERICA
Competing in the 6 Year old Classes in Vilamoura 2*(Portugal)
---
CHEVEJO N.B - SOLD TO CANADA
---
ARTIST VDL - SOLD
​ALEANDRO Z - SOLD
​ZEDEA - SOLD